Finding Fixes for Taste and Smell Loss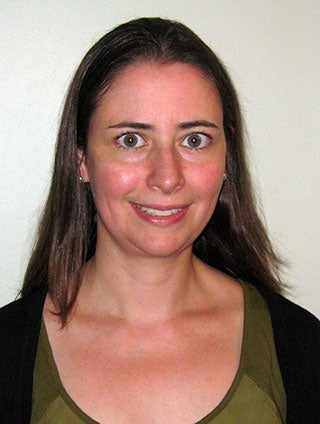 If you've ever had a severe cold, you may have experienced how food can lose its appeal when it doesn't smell or taste right. If you're on dialysis, or have advanced kidney disease, you may also have these same sense-stopping symptoms.
While the causes of sensory loss in kidney patients are being determined, one thing is apparent, losing smell and taste can significantly affect a person's nutrition status. And, if you have kidney disease, appetite impairment can worsen your condition and lead to more health problems down the line.
"Impairments in smell and taste have been linked with decreased appetite and food intake and can decrease the quality of life for affected patients," said Katherine Lynch, MD, a junior faculty member at Beth Israel Deaconess Medical Center. "The ability to smell and taste declines with age, but patients with chronic kidney disease tend to have earlier and greater decline in these senses than patients without kidney disease."
Dr. Lynch is studying the effects of smell and taste loss in order to identify ways to combat malnutrition and improve the lifestyle of patients with kidney disease. Her research is being supported by a Young Investigator's Grant from the National Kidney Foundation.
Dr. Lynch's study will enroll 40 individuals with advanced chronic kidney disease, who are not yet on dialysis, and will test each person's ability to taste and smell. Each patient will also give detailed information about their food intake, how they feel about their health (quality of life), and other nutritional markers (such as labs and body measurements). Over the course of a year, Dr. Lynch will analyze how taste and smell changes over time to identify potential risk factors for problems with taste and smell. Learning more about potential causes of malnutrition is important to develop interventions to prevent and treat it.
"Eventually, we hope to develop one or more interventions to improve taste and/or smell in these patients with the goal of improving their nutritional status," said Dr. Lynch.
The research project is still in the start-up phase, and it will be at least 18 months before final results are published. However, Dr. Lynch is already planning on using this study as a springboard for further investigation into therapies that can reverse these sensory issues in kidney patients.
"Once I have enough data to support one or more interventions, I hope to run a trial looking at the effectiveness of interventions to prevent the loss of taste and smell and improve taste and smell for those who already have alterations in taste and smell," she said.